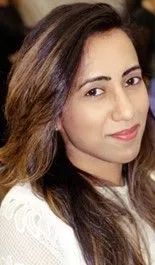 Dr. Arifa Bakerywala received her Doctor of Dental Medicine (DMD) degree from the Boston University School of Dental Medicine. She then completed her pediatric dental residency at Tufts University School of Dental Medicine. Her education included advanced studies and specialized training in dentistry for children, adolescents, special needs, and medically compromised patients. At work, she strives to make her patients feel safe and have a wonderful experience in the dental office. She is passionate about educating and empowering parents to create a twofold approach to home dental care.
Dr. Bakerywala is a board-eligible pediatric dentist through the American Board of Pediatric Dentistry. She is a member of the American Dental Association and the American Academy of Pediatric Dentistry.
Dr. Bakerywala has an insatiable love for the outdoors and can be found hiking, camping, or simply enjoying the sunshine in her spare time.